Avatara Leadership
Avatara, LLC prides itself on strong leadership and organizational skills. We ensure quality team members and leaders to create the absolute best experience for our customers and internal organization.
Larry E. Jackson, a Principle and GM, fills the position of the President. LinkedIn
Mr. Jackson is a recognized Native American Indian, Vietnam Veteran, a decorated United States Marine and has been a past President and Color Guard Commander for the Vietnam Veterans of America organization as well as a strong veterans advocate that has lobbied in Washington DC for Veteran's Rights. He is also a retired County Veterans Service Officer providing counseling and services to America's veterans. Mr. Jackson has a happy marriage of many wonderful years with multiple children and grandchildren.
Mr. Jackson brings with him years of considerable experience managing operations and quality control in government facility service support contracts to include grounds maintenance, landscaping, pesticide and herbicide applications, national cemetery maintenance, headstone maintenance, wide-area mowing, dam mowing, improved and semi-improved grounds, custodial and park maintenance, excavation and heavy equipment operation. Mr. Jackson has further managed a multitude of subcontractors in the above fields and various other service fields to include waste management, road maintenance, military family housing maintenance, and construction.
Mr. Jackson brings from the above a great professionalism into his position as Chief Operations Officer. As COO he directly oversees all operations of the business. As GM he also directly oversees the financial, administrative, marketing, government sales, and the strategic planning side of the company.
Samuel Cody, a principle and the founder of the company. LinkedIn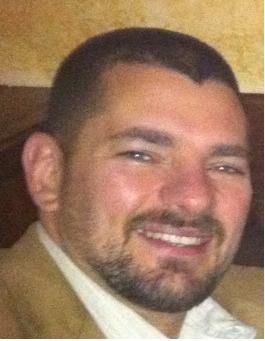 Mr. Cody is a Desert Storm era veteran and a decorated United States Marine, a law enforcement veteran of Montgomery County, Ohio and a police academy instructor and law enforcement trainer. Mr. Cody has a wonderful marriage of many years with three children.

Mr. Cody has served as Foreman, Quality Control Manager, Project Manager, Contract Manager, Senior Vice President of Operations and Chief Executive Officer managing federal, state, local and commercial contracts in the Facility Support Services arena. Mr. Cody has managed all aspects of a plethora of contracts throughout multiple states acquired through competitive bidding process, multiple federal and local government and commercial contracts, created company wide employee training programs as well as creating and implementing the Crew Leader's Course Training Academy. Mr. Cody has further created and implemented a Pesticide Applicators training and certification program. Mr. Cody brings with him years of experience through several companies acquiring and managing millions of dollars worth of Federal, State and local government contracts. This includes service contracts with the US Army Corps of Engineers, Department of Veteran Affairs, Department of the Air Force, Department of the Army, Department of the Navy, State of Ohio, Ohio Army-National Guard, and a multitude of state, county and city government clients. Mr. Cody is the founder and General Manager of the Savannah Services Group, LLC., a contract management company utilizing web based systems to manage prime federal contracts, millions of dollars worth of subcontracts, and subcontractor Quality Control, administration, A/P, A/R, etc.
Mr. Cody brings considerable experience in large-scale organization and accounting from his time in the U.S. Marine Corps as a Battalion/BLT Ammunition and Explosives Chief where he managed an extensive amount of government property. Mr. Cody has further served as a Law Enforcement Officer in Montgomery County, a Police Academy Instructor for the State of Ohio and three local police academies along with being a law enforcement trainer. Mr. Cody brings from the above great professionalism and discipline into his position as CEO. As CEO he shares the responsibility of overseeing the operations of the business with the GM and other members. He also directly oversees the financial, administrative, marketing, government sales, and the strategic planning side of the company as directed by the GM. Mr. Cody further has operational command of the Security Services Division and oversees all aspects of this division.
Mr. Cody has studied Physiology/Behavior Analysis at the University of California San Diego, Criminal Justice at Sinclair College in Dayton, Ohio, and Department of Agriculture Licensing at Ohio State University through the State of Ohio Pesticide Applicators Licensing Program.
Larry Winslett, VP of Operations


Larry Winslett has over 20 years of experience in strategic management and operations oversight as well as the development of marketing strategies for new businesses.  His background includes managing and maintaining in excess of 500 commercial accounts and the supervision of a plethora of multi-million dollar contracts.  Larry brings a wealth of experience to all aspects of corporate business management ranging from operational evaluative oversight to marketing, customer relations, contract renewal and management, accounts receivable and payable oversight and reporting tools and development.
As Vice President of Operations, Larry's current goals include promoting the growth of and operational base that can incorporate Avatara's vision to be a multi-dimensional service oriented business.  Larry has 2 children and one granddaughter whom he considers to be the cutest little girl in the world.
Attaboy from one of our customers:
Good morning Sam,

 I wanted to inform you and congratulate you as well. When the original contract was awarded to you the problems thereafter were mainly administrative and managerial. Bringing Larry Winslett onto your team last year has definitely improved the administrative and overall management of the contract here at Indiantown Gap National Cemetery. This time around everything thus far has been seamless and flowing with Larry on top of everything from the smallest items to the overall picture. He was prompt when arriving and at every meeting, he is on schedule and is doing an excellent job mentoring Mike Roselip. On this contract extension/modification I can see an extremely noticeable positive improvement.

 Thank you,

 Duane Mendenhall

Maintenance & Operations Supervisor, COR

Indiantown Gap NC, Annville, PA
Ed Cummings, National Quality Control Coordinator
Mr. Cummings, a U.S. Naval Aviation Veteran of the Vietnam era, currently fills the position of Operations Director with operational coverage nationally. Mr. Cummings directly coordinates prime federal contracts and supervises multiple Project Managers, Site Foremen and Subcontractors for Avatara nationwide.
Mr. Cummings is a 35 year resident of Southwest Florida, police veteran of Erie County, Ohio and the founder of Hickory Farms Homes, a highly innovative and successful network of juvenile foster homes.  Mr. Cummings was also one of the founding principles of a pro bono law firm that forever changed the Ohio outlook on troubled youth.
Mr. Cummings has directed large-scale grounds/Facility/Headstone and cemetery maintenance and landscaping operations for the past 22 years. He has led the Grounds Maintenance industry by investing in cutting edge technology and infrastructure; an early accomplishment was his strategic alliance with a world-renowned manufacturer of ground maintenance equipment. Mr. Cummings, a consummate professional, is primarily responsible to maximize customer results through quality assurance, continuous improvement and operational excellence. Answering directly to the COO and intimately familiar with industry best practices, Mr. Cummings isa man of honor to whom any job worth doing, is worth doing well.
Pablo Zarrabal, Operations Manager, Cemetery Renovations


Mr. Zarrabal possesses an extensive background in National Cemetery headstone raise and realigns projects, turf renovations and other cemetery maintenance. He has acted as Foreman and Project Manager on multiple national cemetery projects nationwide.
Mr. Zarrabal is a highly professional leader with great attention to detail on his work with National Cemeteries. He is currently a Project Manager supervising multiple crews at multiple cemetery renovation job sites with terrific results.
Charles Macnish, Information Technology & Capture Management Team
Mr. Macnish's extensive experience with Information Technology and Federal Contracting provide creative solutions for Avatara's internal needs as well as those of our partners and customers. For the last 10 years he has performed as a Project Manager, Operations Manager, and Contract Administrator for several federal and international contractors including BAE Systems, LMC Governmental Services, and Avatara Services, LLC, successfully managing many multi-million dollar projects. In addition he brings over 15 years of professional IT experience including serving as an intern with Mead's IT Research and Development division, serving as a hardware/software technician managing IT Maintenance contracts (for multiple municipalities, school districts, and police departments), successfully preparing DP&L's (Dayton Power & Light) corporate headquarters and power plants for their Y2K conversion and asset tracking program, and with TekSystems as an IT contractor in various roles for companies and organizations throughout the US.
Mr. Macnish works closely with the departments of Avatara Services to coordinate the qualification, selection, implementation, training, and support of all IT solutions for our enterprise needs. Most recently he has developed an online Contract Management System that streamlines the workflow/interaction between prime and subcontractors, as well as the government contracting officers and their representatives. His multi-disciplined depth of knowledge within Federal Contracting and Information Technology provides a unique bridge that allows Avatara to stay on the forefront of technology, enabling us to go beyond our partner and customer expectations.
Mr. Macnish has studied Psychology, Communications, Political Science, and Agriculture at Ohio State University and Sinclair Community College.
Patti Jackson, Human Resources and Payroll Manager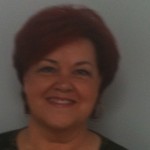 Patti brings multiple years of human resource experience and strategic business management oversight to Avatara.  Patti possesses a strong entrepreneurial spirit, having owned her own small business, "Patti Cakes," for over 15 years.  She has served in a leadership capacity with a number of organizations including the Vietnam Veterans of America and the Montgomery County (Ohio) Prosecutor's Office.
Additionally, Patti belongs to numerous organizations within the Asheville community including The Rotary Club and the Asheville Chamber of Commerce.  Patti is the proud mother of two children and five wonderful grandchildren whom she spoils relentlessly.