Avartara Leadership
Avartara, LLC prides itself on strong leadership and organizational skills. We ensure quality team members and leaders to create the absolute best experience for our customers and internal organization.
Larry E. Jackson, a Former Principle, GM, COO and President. LinkedIn
"Last night the world became a very different place for many people. A place with a very large void in it. My father in law, Larry Jackson passed on to the next life. For me, Larry was a father, mentor, brother in arms, business partner and friend. For many many others around the world, Larry was a fierce friend and advocate. He left a long lasting impression with whomever was blessed to make his acquaintance. He seemed to always, and sincerely, think of the needs of others. He never hesitated to lend a helping hand to someone in need. I've learned more from Larry over the years than I could count.
Larry's Esprit De Corps to his Marine Corps and his family was unmatched. He fought long and hard for individual veterans and their spouses right to hard earned benefits. He lead the VVA Chapter 97 Color Guard for many years and lobbied in Washington and other places for veterans rights and their fair treatment. He spent the last six years, through his company, renovating and maintaining our nation's national cemeteries and national shrines.
He's a true national hero and I'll miss him greatly."
Larry passed away on July 1st, 2015.
Mr. Jackson was a recognized Native American Indian, Vietnam Veteran, a decorated United States Marine and had been a past President and Color Guard Commander for the Vietnam Veterans of America organization as well as a strong veterans advocate that had lobbied in Washington DC for Veteran's Rights. He was also a retired County Veterans Service Officer providing counseling and services to America's veterans. Mr. Jackson had a happy marriage of many wonderful years with multiple children and grandchildren.
Patti Jackson, Principle and President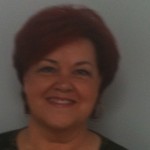 Patti brings multiple years of human resource experience and strategic business management oversight to Avartara.  Patti possesses a strong entrepreneurial spirit, having owned her own small business, "Patti Cakes," for over 15 years.  She has served in a leadership capacity with a number of organizations including the Vietnam Veterans of America and the Montgomery County (Ohio) Prosecutor's Office.
Additionally, Patti belongs to numerous organizations within the Asheville community including The Rotary Club and the Asheville Chamber of Commerce.  Patti is the proud mother of two children and five wonderful grandchildren whom she spoils relentlessly.
Larry Winslett, VP of Operations


Larry Winslett has over 20 years of experience in strategic management and operations oversight as well as the development of marketing strategies for new businesses.  His background includes managing and maintaining in excess of 500 commercial accounts and the supervision of a plethora of multi-million dollar contracts.  Larry brings a wealth of experience to all aspects of corporate business management ranging from operational evaluative oversight to marketing, customer relations, contract renewal and management, accounts receivable and payable oversight and reporting tools and development.
As Vice President of Operations, Larry's current goals include promoting the growth of and operational base that can incorporate Avartara's vision to be a multi-dimensional service oriented business.  Larry has 2 children and one granddaughter whom he considers to be the cutest little girl in the world.
Attaboy from one of our customers:
Good morning Sam,

 I wanted to inform you and congratulate you as well. When the original contract was awarded to you the problems thereafter were mainly administrative and managerial. Bringing Larry Winslett onto your team last year has definitely improved the administrative and overall management of the contract here at Indiantown Gap National Cemetery. This time around everything thus far has been seamless and flowing with Larry on top of everything from the smallest items to the overall picture. He was prompt when arriving and at every meeting, he is on schedule and is doing an excellent job mentoring Mike Roselip. On this contract extension/modification I can see an extremely noticeable positive improvement.

 Thank you,

 Duane Mendenhall

Maintenance & Operations Supervisor, COR

Indiantown Gap NC, Annville, PA
Pablo Zarrabal, Operations Manager, Cemetery Renovations


Mr. Zarrabal possesses an extensive background in National Cemetery headstone raise and realigns projects, turf renovations and other cemetery maintenance. He has acted as Foreman and Project Manager on multiple national cemetery projects nationwide.
Mr. Zarrabal is a highly professional leader with great attention to detail on his work with National Cemeteries. He is currently a Project Manager supervising multiple crews at multiple cemetery renovation job sites with terrific results.
Charles Macnish, Information Technology & Capture Management Team
Mr. Macnish's extensive experience with Information Technology and Federal Contracting provide creative solutions for Avartara's internal needs as well as those of our partners and customers. For the last 10 years he has performed as a Project Manager, Operations Manager, and Contract Administrator for several federal and international contractors including BAE Systems, LMC Governmental Services, and Avartara Services, LLC, successfully managing many multi-million dollar projects. In addition he brings over 15 years of professional IT experience including serving as an intern with Mead's IT Research and Development division, serving as a hardware/software technician managing IT Maintenance contracts (for multiple municipalities, school districts, and police departments), successfully preparing DP&L's (Dayton Power & Light) corporate headquarters and power plants for their Y2K conversion and asset tracking program, and with TekSystems as an IT contractor in various roles for companies and organizations throughout the US.
Mr. Macnish works closely with the departments of Avartara Services to coordinate the qualification, selection, implementation, training, and support of all IT solutions for our enterprise needs. Most recently he has developed an online Contract Management System that streamlines the workflow/interaction between prime and subcontractors, as well as the government contracting officers and their representatives. His multi-disciplined depth of knowledge within Federal Contracting and Information Technology provides a unique bridge that allows Avartara to stay on the forefront of technology, enabling us to go beyond our partner and customer expectations.
Mr. Macnish has studied Psychology, Communications, Political Science, and Agriculture at Ohio State University and Sinclair Community College.